Zebrano
Zebrano, the parquet which captures the colours of Africa
The warm colours of Africa envelop zebrano and vein its surfaces. Yellow wood is crossed by elegant brown lines which trace infinite parallel paths. Zebrano is a wood from west Africa which unveils a narrative of sand, land, sun and heat. Zebrano is made from Brachistegia Fleuryana, Microberlinia Brazzavillensis, Microberlinia Bisulcata, which belong to the Leguminosae Caesalpiniaceae family.
Zebrano wood flooring
The strong contrasts generated by veining is not the only feature which confers refinement upon zebrano wood flooring: we must also consider the way in which the wood meets with aesthetics. Imagine a flooring with highly visible veining which runs free: our gaze is left to follow uninterrupted veins, while techniques such as book matching are used to create zebrano parquet, where zebrano is free to extend in mirror-images through the selection of wider trunks, the most elegant raw material in aesthetic terms and most deserving of our admiration.
Zebrano: from wood to parquet d'auteur
This exploration continues with processing and the selection of finishings which dialogue with the wood and exalt its characteristics as we choose which of its identities we give voice to. The warm tones of a zebrano parquet with opaque finishing tell a very different story from the light unleashed by a zebrano parquet with a shiny finishing. Nature writes the first, fascinating chapter, giving mankind the chance to add a value signature.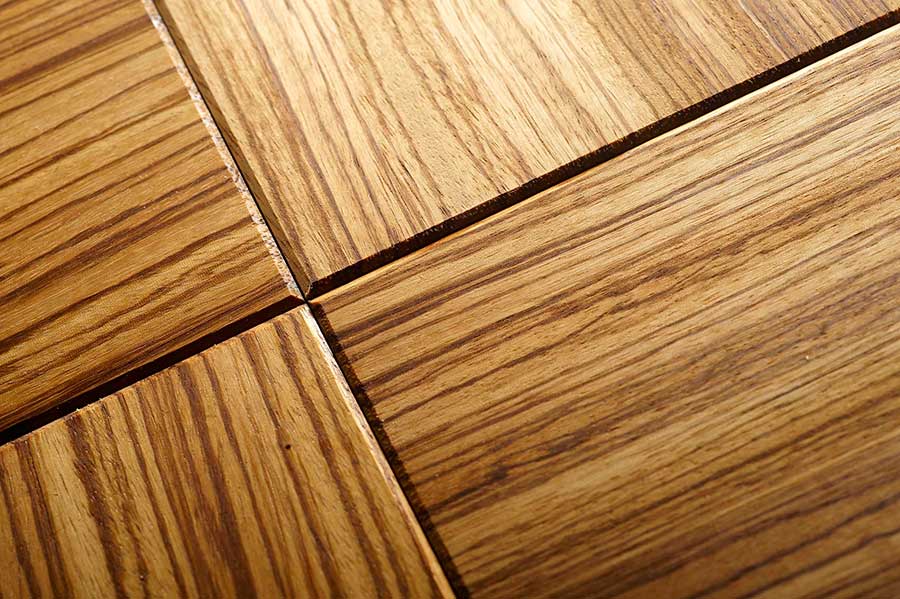 Would you like more information now?